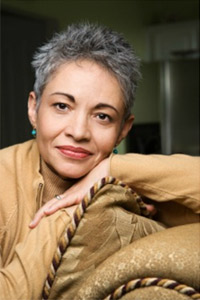 Your facelift surgery can bring many small changes to your appearance, all of which will add up to a dramatic reversal of the signs of aging on your face. The procedure can be tailored to your unique needs to include tightening, firming, and removal of excess fat and skin. To improve your overall look, your facial plastic surgeon might need to include an additional procedure to further reduce fatty deposits that have collected around the lower face. Although it is often thought to be a body procedure, liposuction can be very helpful in redefining the lower face when performed with a facelift surgery.
The Traditional Facelift Procedure
A typical facelift surgery will begin with the placement of incisions along the patient's hairline at the temple, continuing around the ear, and then down along the lower hairline. In some cases, a small incision will also be placed under the chin to allow local tightening to this area. With the incisions in place, your facelift surgeon will separate the skin from the underlying supportive tissues to make the necessary corrections. These supportive layers, known as the SMAS, will be lifted and tightened. Excess fat cells will be removed or redistributed and the skin will be laid more tightly and then trimmed. This deep-level approach allows a more natural look that will last for years. Overall, most facelift patients can see up to 10 years erased from their appearance.
Adding Liposuction to the Facelift Procedure
While some facelift surgeries involve very little fat removal, others may require the extra support and precision of liposuction techniques. Where does the excess fat around the chin and jaw come from? As we age, the fat pads in the forehead and cheeks gradually sag, settling in the lower face. Weight gain can also play a factor; even if you've since lost the weight, the fat cells can easily collect and stay put in this area. To achieve the desired contour during the facelift procedure, the fat cells must be removed or redistributed.
Liposuction is a fast and effective method of removing these unwanted fat cells permanently. When there is a large enough collection of fat cells, your surgeon can easily insert a small cannula at the treatment site and suction them away. There is no further recovery required and no increased risks by adding liposuction to your facelift.
Am I a Good Candidate for Facelift and Liposuction Surgeries?
To be considered an eligible patient for any plastic surgery procedure, you should be in good overall health, not smoke, and have a realistic expectation for your surgical results. If you are looking to have a facelift performed, you should have visible signs of aging around the chin, jaw, and neck, such as sagging skin and wrinkles. Ultimately, your facial plastic surgeon will decide if a facelift is the right procedure for your needs and whether a liposuction treatment will be needed to achieve your desired results.
Do Overweight Patients Qualify?
Prospective facelift patients who are overweight may be more aware that liposuction is a potential add-on to their rejuvenation surgery. They do tend to store larger amounts of fat in the chin and neck, leading to the formation of jowls or turkey neck. While overweight patients are more often considered for liposuction with their facelifts, your facial plastic surgeon will handle all surgery requests on a case by case basis.
Under certain circumstances, overweight patients may not be considered eligible for surgery at all. When a man or woman is overweight, their risks for post-surgical complications are much higher and their recovery period can be very difficult. Predicting the results for overweight patients is also a challenge, since a greater reduction in these fatty areas can create an unnatural appearance. If you are an overweight patient planning to lose weight, it is best to wait until you are closer to your targeted weight to plan a facelift surgery.
Schedule Your Facelift Consultation Today
Learn more about facelift surgery and your options for add-on procedures like liposuction. Contact an experienced facial plastic surgeon offering these and other treatment options. Let Dr. Sheldon S. Kabaker guide you through the process to plan the right neck contouring procedure for you. As the San Francisco Bay Area's most experienced Aesthetic Facial Plastic Surgeon and Hair Transplant Specialist, he is both the founder and director of California's longest standing office surgery facility and the past president of the International Society of Hair Restoration Surgery (ISHRS). He received his medical degree from the University of Illinois College of Medicine before serving in the US Army Medical Corps and seeking active duty in Vietnam. Dr. Kabaker has become the world's leading authority on hairline lowering surgery as well as an internationally recognized authority on facial plastic surgery and hair/scalp reconstruction surgery. Today, he serves as the AAFPRS fellowship director of young facial plastic surgeons while delivering satisfactory results to his patients. To book a consultation with Dr. Kabaker, contact his office located at 3324 Webster Street in Oakland, California by calling (415) 379-9015.