Alex Friedman, PA-C
Email: [email protected]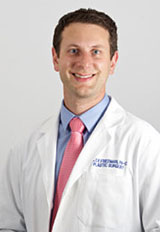 Alex Friedman, PA-C joined Pacific Plastic Surgery Group in 2014. Alex grew up in the Bay Area and received his Bachelors of Science degree from University of California Davis. Alex then went on to earn his Master's of Physician Assistant degree from Samuel Merritt University in Oakland, CA which he completed in 2013. Alex is an integral part of the PPSG practice and spends his days performing a variety of both aesthetic & non-aesthetic procedures, seeing patients for pre-operative evaluation and follow-up care, and assisting Dr. Miranda in the operating room. He is always happy to answer any questions you may have and is known for his excellent bedside manner. Alex currently lives in San Francisco and enjoys playing competitive lacrosse, cooking, and spending time with his family.
---
Sharon Grabovac, RN
Email: [email protected]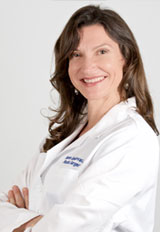 Sharon joined PPSG in July of 2013 as an aesthetic nurse specializing in laser treatments & injectable fillers and toxins. Sharon's career in nursing began in her home state of North Carolina where she graduated with a Bachelor of Science in Nursing, obtained her RN license, and worked at Duke Medical Center. In 1988, she moved to San Francisco and was able to broaden her experience by working in the areas of medical/surgical nursing, drug research, skilled nursing, ambulatory surgery and home health care. This breadth of experience has provided her with valuable knowledge and skills that have strengthened and enhanced her ability as a successful nurse. She then went on to complete extensive training in cosmetic injectable techniques coupled with laser therapies. At PPSG, Sharon sees patients for a variety of aesthetic procedures and treatments to include Botox, fillers, and IPL and aims to provide her clients with a refreshed & natural look. A long-time bay area resident, she now lives in Marin with her husband of 25 years and their 3 adolescent sons.
---
Alyson Mititieri
Licensed Aesthetician
Email: [email protected]
With a career spanning over a decade in the beauty industry, Alyson brings a multitude of skills and unmatched knowledge to her role as a Licensed Aesthetician. Having worked for a variety of skincare brands, Alyson has earned experience in product formulation, research & development, distribution, sales, and management, all of which are hallmarked by her outstanding customer service and her naturally therapeutic touch. She graduated top of her class from the prestigious Euro Institute of Skin Care in Seattle, Washington. Most recently becoming Oncology Trained and MLD Certified, Alyson continuously seeks advanced training to ensure that only the best and most effective treatments are being performed. Here at Pacific Plastic Surgery Group, Alyson focuses on providing advanced skin therapies to optimize the skin's natural functions with a balanced approach of holistic and medical treatments. Alyson centers her practice around products and treatments which restore and maintain the skin's barrier system, thus giving your skin the conditions it needs to be naturally healthy, resilient and youthful. Alyson specializes in Naturopathic & European Facials, Corrective Acne, Skin Maximizing (anti-aging), and Manual Lymphatic Drainage.
---
Anna Wong
Patient Coordinator
Email: [email protected]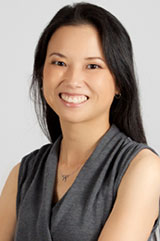 Anna Wong is Dr. Miranda's front office Patient Coordinator. Anna joined Pacific Plastic Surgery group in 2010. Anna is our "go-to" person when it comes to patient scheduling and keeping our clinic flowing steadily & efficiently. Anna is also able to assist patients with medical record requests, medical legal reports, and surgery scheduling. In addition to plastic surgery, Anna has invaluable professional experience in the fields of optometry and dentistry. Anna has always been intrigued by the medical field, which lead her first career as optometry technician. Since then she has worked as a chair side assistant, front office manager, and insurance claims auditor. Anna is a San Franciscan native, she speaks English & Cantonese.
---
Stephen Fambro
Front Office Coordinator
Email: [email protected]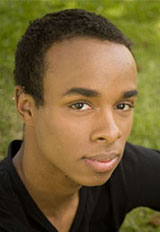 Stephen joined the PPSG team in December 2014 coming from an extensive background in skin care and cosmetic retail. Stephen is originally from Southern California and earned his Bachelor Degree in Performing Arts from San Francisco State University. Stephen manages our Front Desk Operations to include scheduling and providing a pleasant & efficient check-in/check-out process for all patients. In his spare time, Stephen still performs ballet and modern dance in a variety of shows around the city.