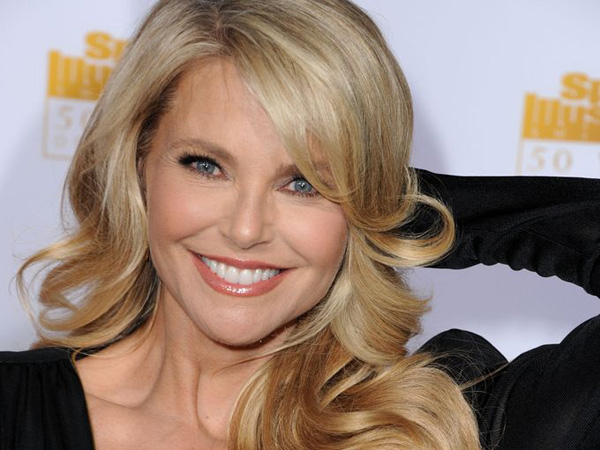 Take one look at former supermodel Christie Brinkley's face and you might be surprised to hear that she just turned 60. Looking fabulous, the former model surprised some by admitting that non-invasive treatments are the only cosmetic procedures she's tried. She went on to say that while she once said there was no way she'd ever have a surgical cosmetic procedure, she no longer feels that way and embraces a "never say never" frame of mind.
Ms. Brinkley is not the only woman over 60 turning to facial plastic surgeons to take care of age spots, sagging skin, and wrinkles. According to the 2012 AAFPRS trend statistics report, facelifts, brow lifts, and eyelid surgery were the three most performed procedures on those 60 or older.
Facelifts, Eyelid Surgery, and Brow Lifts
These three surgical procedures address three different areas of the face. The goal with all three is to tighten loose skin and reduce the appearance of wrinkles.
Incisions for a facelift start near the temples, travel around the front of the ear, and end up behind the ear in the lower scalp. Skin and underlying tissue are restored to a more youthful position, extra skin is removed, and the incisions are closed. Because the scars are hidden within the hairline and creases around the ear, they are not easily visible. After a week-long recovery, you have the stitches removed and return to some activities. You do need to avoid strenuous activities for three weeks.
Blepharoplasty (eyelid surgery) helps correct under eye bags and drooping skin on the upper eyelid. Depending on the correction you want, the incisions are made within the crease of the upper eyelid, below the lower eyelashes, or on the inside of the lower eyelid. Skin, muscle, and fat are surgically altered or removed to create the alert, refreshed look that eyelid surgery offers. Following an eyelid surgery, you're back to light activities in a week. You should avoid aerobic exercises and heavy lifting for a total of three weeks.
Finally, a brow lift is the third popular choice for facial plastic surgery in the 60 and older group.  Brow lifts pull the skin on the brow tighter to reduce the appearance of forehead lines and also bring the eyebrows into a more youthful position. The recovery time depends on the technique used by your facial plastic surgeon. Endoscopic brow lifts require smaller incisions and heal more quickly. Generally, you will be back to work within a week and back to heavier activities within three weeks.
Dr. Sheldon Kabaker performs hair transplants and facial plastic surgery out of his Oakland, CA, clinic. The board certified facial plastic surgeon has decades of experience in everything from facelifts to hair surgery for women. Learn more about these different procedures and the results they offer by viewing before and after photos of his patients. Whether you have additional questions or want to schedule a time to talk to the doctor, reach Dr. Kabaker's Bay Area facial plastic surgery clinic by calling (415) 379-9015.