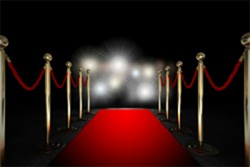 When most prospective patients begin the planning stages of their own surgeries, they are often concerned that others will notice the changes. The success of any plastic surgery can be determined by how natural the results look. Sometimes the subtlest of changes can create the most powerful results while looking the most natural, as some of Hollywood's biggest names might agree. In fact, these celebrities' results look so natural on them that you might not have even known they had surgery in the first place!
Hollywood Heartthrob Zac Efron
Zac Efron may have grown up since his days as a teen star on the Disney Channel, but that's not the only thing that has changed about him. In his early 20s, Zac opted for a rhinoplasty procedure to slim and straighten his nose. The subtle and strategic changes have actually contributed to noticeable changes in his appearance. Now, his entire face appears thinner and longer, his facial features appear to be more balanced, and his success has grown as an actor. In fact, many experts consider his rhinoplasty surgery to be one of the most successful that you'll see on screen today.
Former Friend Lisa Kudrow
As a star on Friends, Lisa Kudrow played the flighty Phoebe and was often overlooked for her own beauty. When she opted to have changes made surgically to her nose, it went unnoticed by fans but it made a huge impact on the actress's self-esteem. According to Lisa, her rhinoplasty surgery turned her from "hideous to not hideous" and helped her to find happiness and beauty in her own looks. For the right patient, facial plastic surgery can have an incredible effect, no matter how small the changes may be!
British Superstar Keira Knightley
Somewhere along the road to stardom, Keira Knightley stopped into a facial plastic surgery clinic to refine her already good looks. Her subtle but effective tactics involved plumping the lips just enough to help them stand out. When looking at her pictures before and after the change, you can see just how much a little improvement can do! Lip enhancement helped Keira to improve her pout and create better facial harmony among her other features too.
Television Sweetheart Kaley Cuoco
Known mostly as the lovable Penny on The Big Bang Theory, Kaley recently admitted that she had a breast augmentation surgery back in 2004. As the second highest paid female on TV at the moment, she calls her surgery one of the best decisions of her life. That doesn't mean that every woman needs a breast surgery to look and feel her best, of course. Rather, Kaley is proof that making a careful and thoughtful decision for plastic surgery can boost your confidence and help you achieve the results you really want to see.
Famous Daughter Rumer Willis
As the daughter of Hollywood superstars Bruce Willis and Demi Moore, you might not think there was anything Rumer Willis could've done to improve her looks. Little do most people know, however, that Rumer had facial surgery to reshape and refine her chin and jawline. While it's never been explained in detail, many experts believe Rumer had a chin implant put into place along with other small changes.
Plan Your Plastic Surgery With an Specilist
Let Dr. Sheldon S. Kabaker guide you through the surgical process from start to finish. As the San Francisco Bay Area's most experiences Aesthetic Facial Plastic Surgeon and Hair Transplant Specialist, he is both the founder and director of California's longest standing office surgery facility and the past president of the International Society of Hair Restoration Surgery (ISHRS). He received his medical degree from the University of Illinois, College of Medicine before serving in the US Army Medical Corps and seeing active duty in Vietnam. Dr. Kabaker has become the world's leading authority on hairline lowering surgery as well as an internationally recognized authority on facial plastic surgery and hair/scalp reconstruction surgery. Today, he serves as the AAFPRS fellowship director of young facial plastic surgeons while delivering satisfactory results to his patients. To book a consultation with Dr. Kabaker, contact his office located at 3324 Webster Street in Oakland, California by calling (415) 379-9015.