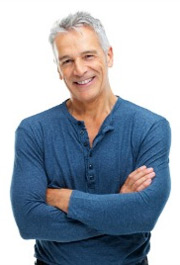 Your hair transplant surgery should be taken just as seriously as any other procedure you would like to have done, from facelifts to liposuction. If you don't choose a hair transplant specialist wisely, you may end up with unforeseen complications, poor results, or something totally unexpected. To get the best results for your hair transplant, it's important to be totally sure that you're working with the right specialist. Here are some great tips to help you select the right hair transplant specialist for you.
Know Where to Search for Your Specialist
When it comes to finding a hair transplant specialist to consider for your own procedure, referrals can be priceless. Talk to your general practitioner, your dermatologist, your plastic surgeon, or even another patient to help you begin your search. If they each recommend a doctor to you, it's time to begin stacking them up next to one another and choosing the right specialist for you. Referrals and word of mouth are the best opinions because they are free of marketing ploys and vested interest. If you can't get a referral from anyone you know, conduct thorough, careful research on the internet and be willing to skip over any hair transplant specialists who don't fit the bill.
Learning the Specialist's Background and Training
A friendly personality and loyal patients are both great qualities in any doctor, but for a hair transplant specialist, qualifications are also essential. When you decide you might want to proceed with a specialist, find out more about his or her residency training, education, and whether he or she is a member of the American Board of Hair Restoration Surgery, for starters. You should be able to get this information quite easily from the doctor or the board. To dig a little deeper, look into the doctor's contributions to research and publications on the topics of hair transplantation. This isn't a necessity, but does show more in-depth knowledge of the hair transplant process.
Understand the Hair Transplant Techniques
Most hair transplant specialists today use follicular unit hair transplantation, where real follicles are transplanted from an area of the scalp with hair to one without. There are two main techniques used to do this: follicular unit extraction (FUE) and follicular unit transplantation (FUT). With FUE, circular groupings of the hair follicles are harvested a few at a time. With FUT, a strip of hair follicles is dissected into units before transplantation. Your hair transplant specialist should be familiar with these techniques and be able to assess your individual situation in order to prescribe the best tactics for your own hair transplant.
Hear Stories From Real Patients
Perhaps the best way to learn about a physician's reputation for delivering real results is to talk to actual patients. Hair transplant specialists often post their own patient testimonials on their websites, so that's a good place to begin. Next, search the web for discussion forums about specific doctors including sites like RealSelf.com, where patients are encouraged to tell their stories.
Your Hair Transplant Consultation
The one-on-one consultation with your new hair transplant specialist is really the final step toward deciding whether or not to work with him or her. If your doctor seems knowledgeable, friendly, and willing to help you resolve your own hair lossproblems, it's worth the time to sit down and learn more about his or her proposed approach and what results are possible. Trust is essential when it comes to establishing a working relationship with any physician, especially for a hair transplant which can involve many repeat visits over the course of the next few months. To ensure the success of your procedure, be discerning about your hair transplant specialist, even through your consultation. If you're not ready to get to work, you may need to start at the beginning to find another specialist that is better suited to your needs.
Begin Your Hair Transplant Process Today
If you're hoping to find the right hair transplant specialist for you, you might consider Dr. Sheldon S. Kabaker to guide you through the transplant process. As an Aesthetic Facial Plastic Surgeon and Hair Transplant Specialist, he also offers nonsurgical skincare treatments at his practice.
Dr. Kabaker is a founding Board member, past Treasurer and past President of the highly respected International Society of Hair Restoration Surgery (ISHRS). He received his medical degree from the University of Illinois, College of Medicine in 1964, before serving in the US Army Medical Corps and seeking active duty in Vietnam. Dr. Kabaker has studied and taught facial plastic surgery internationally in countries including France, Spain, Italy, Germany, Israel, Mexico, Argentina, the United Kingdom, and Australia. Today, he continues to educate himself while delivering superior results to his patients. To book a consultation with Dr. Kabaker, contact his office located at 3324 Webster Street in Oakland, California, by calling (415) 379-9015.