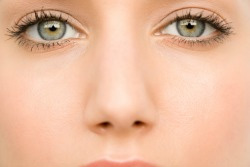 The cheeks are an important feature of the face, providing proportion and structure to a person's overall appearance. As one of three facial landmarks, alongside the chin and nose, cheeks that are too flat or hollow-looking can throw off the balance of your face. High, full cheeks have long been recognized as a sign of beauty, mostly because they draw the eye to all the right places.Enhancing the cheeks is one way to refine your facial contour. It can be done in many ways, both surgical and nonsurgical. These three methods of cheek augmentation are safe, effective, and can make a dramatic difference in the way you look.
Understanding Cheek Implants
Once you know you want your cheeks to stand out a little more, it's important to learn what goes into a procedure like cheek augmentation. Cheek implants are one surgical option that can help you to achieve the look you want, creating the strong and prominent cheek bones associated with beauty. Cheek implants can also offer a few additional benefits to you as the patient:
Cheek implants reverse shallow, flattened cheekbones that sometimes result from heredity or lost volume during the aging process.
Cheek implants will redefine the structure of your face, adding dimension just where it is needed. They can especially help the eyes to stand out more dramatically.
The whole face can be "lifted" with cheek implants, since they can reserve some early facial sagging before further facelift surgeries are needed.
The cheek implant procedure is simple and requires very little downtime, so you can enjoy your new look sooner.
Cheek implants are a safe, biocompatible material that offers permanent results to patients.
The cheek implant procedure begins with a small incision placed on the inside of the mouth or just beneath the chin. Silastic implants are used to create the new cheek dimensions and will be inserted through your incision and into place. A suture will likely be used to anchor each implant into position. Once your incision is closed and your procedure is over, you will experience some swelling and bruising around the cheek area, usually lasting two to three weeks. As these side effects gradually fade, you'll be able to start enjoying your new look.
Choosing Fat Transfer for Cheek Augmentation
Transferring fat is another common way that volume can be added to specific areas of the face, including the cheeks. Fat transfers have been growing in popularity over the past few years, as they are one of the most natural ways to achieve the look you want. They are as natural as it gets because they are taken from your own body and reused. There is no risk of an allergic reaction or rejection of your own fat cells, which will likely integrate into the surrounding tissue once injected to the cheeks. In addition, fat cells can provide the most natural look for your enhancement because they will look and feel just like they've always been there.
During the procedure, fat cells are harvested from a larger area of the body, usually the hips, abdomen, or buttocks, and then purified for injection into the face or hands. It is a minimally invasive surgery that requires no downtime or lengthy recovery. Fat transfers can provide long-term or even permanent results to patients.
Learn More About Facial Fillers
A third option for cheek enhancement, dermal filler injections are a nonsurgical way to achieve the results that you want. Using biocompatible formulas, dermal fillers can create definition and restore lost volume to the cheeks and other areas of the face. They are a common treatment option for anti-aging as well. The fillers are simply injected at the treatment area to create the results you want, without any long hospital visits, anesthetics or sedation. While results are not permanent, they can give patients a sneak peek of how they will look with a permanent enhancement in place.
There are many types of dermal fillers options available to patients today, each with its own consistency and ideal treatment spots. Juvederm formulas are a wise choice for volume in the cheeks because of their soft, smooth texture. Other options may be preferred by your facial plastic surgeon so book a consultation to plan your own procedure.
Where Should I Go for Cheek Enhancement?
Let Dr. Sheldon S. Kabaker guide you through the process to plan the right type of cheek enhancement procedure for you. As the San Francisco Bay Area's most experiences Aesthetic Facial Plastic Surgeon and Hair Transplant Specialist, he is both the founder and director of California's longest standing office surgery facility and the past president of the International Society of Hair Restoration Surgery (ISHRS). He received his medical degree from the University of Illinois, College of Medicine before serving in the US Army Medical Corps and seeing active duty in Vietnam. Dr. Kabaker has become the world's leading authority on hairline lowering surgery as well as an internationally recognized authority on facial plastic surgery and hair/scalp reconstruction surgery. Today, he serves as the AAFPRS fellowship director of young facial plastic surgeons while delivering satisfactory results to his patients. To book a consultation with Dr. Kabaker, contact his office located at 3324 Webster Street in Oakland, California by calling (415) 379-9015.