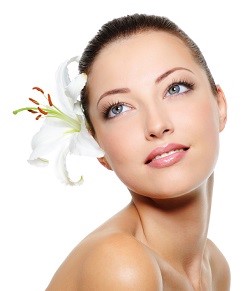 After you lose massive amounts of weight, you expect to be proud of your amazing achievement. What happens, however, is often the opposite. Patients who have lost substantial amounts of weight find that their skin has stretched so far that it doesn't rebound as quickly. Your new shape is sidelined by sagging skin and tissue that makes you feel unattractive. It's not surprising that surgeon members of the American Academy of Facial Plastic and Reconstructive Surgery report a 13 percent increase in the number of patients seeking facelifts and neck lifts to remove the excess skin and tissue.
Facelifts Address Sagging Skin on the Face and Neck
A facelift is extremely effective at lifting sagging skin from the lower cheeks, jawline, and neck. There are two forms. One, the mini lift or limited incision facelift, is less invasive, but best for patients who have a smaller amount of sagging skin. For weight loss patients with a lot of loose skin, the traditional facelift is ideal.
During a facelift, incisions are made from the temple to the front of the ear, around the earlobe, and back into the hairline behind the ear. Skin is lifted off the underlying tissue. This tissue is adjusted to a more youthful position, the skin is draped over the new form, and then any excess skin is surgically removed. At this point, the incisions are closed and you head to the recovery room.
Once you're well enough to leave the recovery room, you go home for the remainder of your recovery. You will have a nurse with you for the first 24 hours. You may feel a little bruised and sore, plus there could be some swelling. Sleeping with your head elevated helps alleviate some of this swelling. After two weeks, most bruising and swelling will have dissipated. Avoid exercise and heavy lifting for approximately three weeks, but you should be okay to return to work after a week.
The Neck Lift
The neck lift addresses the area below the chin and jaw and along the neck.  Many of the techniques used during the neck lift are performed during a traditional facelift. However, if the neck is the only concern, then a neck lift alone may be performed.  With this procedure, incisions can be made below the chin and/or at the ears. The underlying muscles in the neck may be tightened, excess fat removed, and the skin pulled taut with any excess trimmed. The neck lift is ideal for addressing what many refer to as a "turkey waddle" as well as neck bands in the neck for a firmer, more youthful appearance.
It All Starts With a Consultation
 Prior to any facelift or neck lift, you will undergo a consultation with your facial plastic surgeon. During this appointment, your surgeon will view your skin and muscle tone. Then photographs are taken and run through a computer program that creates digital images that show you what the goals are for surgery. Make the most of this appointment and ask questions as they come to mind.
View before and after pictures of California facelifts performed by Dr. Sheldon Kabaker to gain a better understanding into the changes a facelift makes. Dr. Sheldon Kabaker, an Oakland facelift specialist, suggests considering a second consultation in order to give yourself time to digest the information you've learned. When questions arise, write them down and bring them into Dr. Kabaker during this second consultation. You can easily schedule a consultation by calling the Bay Area facial plastic surgery practice at (415) 379-9015.