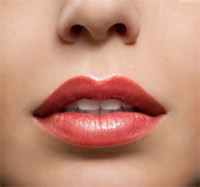 Ziegfield Follies star Fanny Brice is just as well known for her revolutionary rhinoplasty surgery as she is for her musical talent. Sometimes known as the first patient of modern rhinoplasty, Brice's decision made big waves in her era. In 1923, the idea of changing your aesthetics through surgery was completely alien. Because of Brice, many men and women began to consider the changes they might make for themselves. Looking back nearly 100 years, there is much we can learn from Miss Brice's unique cosmetic decision.
Fanny Brice's Rhinoplasty Surgery
In 1923, Fanny Brice was a well-known performer in the famous Ziegfield Follies. Her nose, however, was her least favorite feature and one that she longed to change. When the notorious Dr. Henry Shireson offered her the opportunity to make those changes, she jumped at the chance. The rhinoplasty procedure was performed in her hotel room, something that is strictly forbidden according to today's standards.
Rhinoplasty in the 1920s was a far cry from today's highly regulated and recognized surgical discipline. It was very alluring to surgeons of the day who appreciated how lucrative it could be without any governing by medical boards. This freedom led to many unsatisfied patients, countless lawsuits, and thousands of botched cosmetic procedures in the 20s and 30s. The more attention plastic surgery received, the more it became apparent that a regulating body be created to protect patients and ensure the integrity of surgeons. Fanny Brice's rhinoplasty and the attention it received helped build the platform needed to create the American Board of Plastic Surgery in 1937.
Ethnic Implications of Fanny Brice's Nose
Fannie Bryce had many ethnic nasal characteristics. These ethnic features are a part of a person's heritage and genetics, and yet, many men and women still seek to make changes that erase these characteristics. With the diverse population of the United States today, the entire field of ethnic rhinoplasty has evolved to accommodate patients of every background. Rhinoplasty can now be conducted to improve the appearance of the nose while preserving some of the ethnic markers of the nasal structure. This way, a patient's nose can look both appealing and natural when rhinoplasty has been a success.
In Fanny Brice's case, the nose could have been changed to improve a curved bridge or rounded nasal tip without overcorrecting other pleasing features. While you'd be hard-pressed to find before and after photos of Fanny Brice's nose, we can see many similar procedural approaches today. Facial plastic surgeons can now tailor their surgical methods for each and every patient to deliver the results they really hope to see.
Social Opinions and Rhinoplasty Patients
Nasal surgery has been around for thousands of years, since the first recorded procedures of Ancient Egypt and possibly beyond. Both the reasons and methods for rhinoplasty have changed over the years, leading up to cases like Fanny Brice's where surgery was performed expressly for cosmetic reasons. Part of what made her surgery so notable was not how or why it was performed. Instead, it became one of the most famous cases because of its prevalence in the media. Brice was a public figure and the changes to her nose were hard to ignore. The media attention is what helped change public opinion about surgery in many different ways.
Today, there is still a stigma about cosmetic plastic surgery, especially rhinoplasty. While there are hundreds of rhinoplasty patients seeking the procedure every day, week, and month of the year, still there is resistance from others to accept it. Some people think cosmetic surgery is a rejection of who you are, your ethnicity, or the genetic characteristics that link you to your family. This negative opinion may find its roots in Brice's day, when the very idea of changing your looks through surgery would have been both fascinating and disturbing. Luckily, we like in an era where it is much more accepted.
Rhinoplasty surgery can be a way for patients to find happiness in their own appearance. It can correct nasal characteristics that they have been teased for or been self-conscious about for years. Choosing rhinoplasty, as Brice did all those years ago, can be a powerful method of self-expression. It can improve your confidence in many areas of your life and overcome social anxieties. Through a rhinoplasty consultation, you can plan for the right procedure to help you see the results you have always wanted.
Plan Your Rhinoplasty Procedure Today
Consult with the facial plastic surgeon to learn more about how rhinoplasty surgery could benefit you. Let Dr. Sheldon S. Kabaker guide you through the process to plan your rhinoplasty from start to finish. As the San Francisco Bay Area's most experiences Aesthetic Facial Plastic Surgeon and Hair Transplant Specialist, he is both the founder and director of California's longest standing office surgery facility and the past president of the International Society of Hair Restoration Surgery (ISHRS). He received his medical degree from the University of Illinois College of Medicine before serving in the US Army Medical Corps and seeing active duty in Vietnam. Dr. Kabaker has become the world's leading authority on hairline lowering surgery as well as an internationally recognized authority on facial plastic surgery and hair/scalp reconstruction surgery. Today, he serves as the AAFPRS fellowship director of young facial plastic surgeons while delivering satisfactory results to his patients. To book a consultation with Dr. Kabaker, contact his office located at 3324 Webster Street in Oakland, California by calling (415) 379-9015.