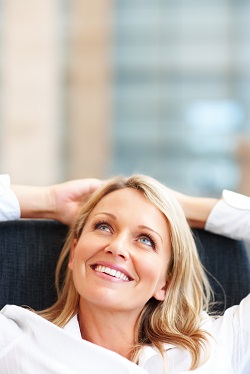 Now that the numbers have been released by the American Academy of Facial Plastic and Reconstructive Surgery, it's clear that hyaluronic acid fillers saw relatively strong increases among AAFPRS surgeon members in 2013. More patients are turning to these non-surgical facial rejuvenation methods for reducing wrinkles, filling in hollows, and slowing the signs of aging in a quick, effective manner.
What is Hyaluronic Acid?
Hyaluronic acid is a natural substance found in your body, particularly in the areas surrounding the skin cells. The goal of this acid is to help these cells retain moisture, which allows the skin to look firm and supple. As the levels of hyaluronic acid decrease with the aging process, the skin begins to lose elasticity. Wrinkles, lines, and creases begin to appear, especially in problem areas like the nasolabial folds and near the lips. Boosting hyaluronic acid levels becomes an effective, safe way to refresh the skin so that these lines become less apparent.
 Brand Names of Hyaluronic Acid Fillers
Juvederm and Restylane are two of the most popular hyaluronic acid fillers on the market today. Each offers unique benefits that help reduce many common signs of aging.
Restylane is a popular hyaluronic acid filler. Not only does this product help add volume to areas on the face that are developing hollows, but it also helps smooth the skin to ease the appearance of creases and wrinkles. Restylane-L is specifically used in non-surgical lip augmentation for patients 21 or older. Typically, patients who have Restylane injections need to go for touch-up injections of the dermal filler every eight months on average.
Juvederm, a product made from the same company behind Botox Cosmetic, comes in several options. Juvederm XC is beneficial in smoothing the skin around the nose and mouth. Juvederm Voluma XC is best for restoring volume to the cheek area. Juvederm XC lasts up to a year with one treatment, though the results do vary from patient to patient. The formula is very smooth, so it looks natural from the moment it is injected into the skin. Juvederm Voluma XC is approved for patients 21 or older. It has a lifespan of approximately two years.
Dr. Sheldon Kabaker, a board certified facial plastic surgeon in Oakland, specializes in California wrinkle treatments, including hyaluronic acid facial fillers. If you've been worried about the cost of facial fillers, Dr. Kabaker's office is happy to help with your financial options. Read about the different financing options for cosmetic procedures on his website. Schedule a consultation with Dr. Kabaker in his Oakland facial plastic surgery office by calling (415) 379-9015.