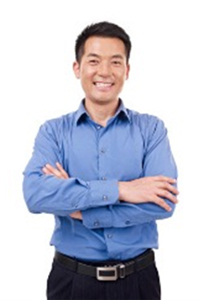 Hair loss can be an unpleasant experience for anybody. For many, it comes too soon and happens too fast. Hair loss can be caused by illness, stress, age, and your genetics, so it is often an inevitable side effect. It can change your aesthetic appearance and increase your perceived age. Restoring lost hair through surgical transplantation can offer many benefits to patients experiencing this unfortunate change.
The Benefits of Aesthetic Change
Restoring your hair has one really obvious benefit: the aesthetic change. Get back the nice head of hair you once had, before your hair loss began. A fuller, thicker head of hair can be achieved through microscopic follicular unit grafting. Through hair transplantation, you can achieve a natural-looking head of hair that may help you to look younger again.
Psychological Benefits of Hair Restoration
Having a good head of hair can have some unexpected psychological benefits as well. By removing insecurities about your appearance, hair restoration can rebuild your self-esteem and improve your self-confidence. Patients of hair restoration surgery typically become more willing to participate in social activities they would have skipped before their procedure. Posing for pictures, going without a hat, and spending time with friends and family becomes less difficult. Many men and women feel more confident in their professional lives as well, which could help with raises, promotions, leadership opportunities, and other career advancements.
Safe, Reliable Results
Hair restoration surgery has been performed for decades and over this time, many advances have been made to improve the safety and effectiveness. As technology and practices continue to evolve, hair transplant results look even more natural. Because this procedure transplants your own hair to the affected area, the color and consistency will match perfectly. Your transplanted follicles will grow along with the rest of your hair as though they have been there all along.
Surgical vs. Nonsurgical Hair Restoration
Through your consultation with a hair transplant specialist, you will likely discuss the benefits that a surgical procedure could have for you. There are some things that nonsurgical treatments cannot provide, as you may have learned from your own previous experiences with shampoos, toupees, and other supposed solutions. These surgical benefits may include:
More permanent solutions. Your transplanted hair follicles will grow consistently and stay in place permanently.
Gradual, controlled transplants and results. Your surgeon will work to restore your hair in a series of treatments so you can work together for the ideal placement of every new strand of hair.
Specialized, individual treatments. Your hair transplant procedure will be customized to suit your needs under the care and guidance of your hair transplant surgeon. Men and women can receive the right new look.
Work together with your hair transplant surgeon to achieve your ultimate goal: real, natural-looking hair regrowth. Let them do the hard work to achieve lasting results that can help to rebuild your self-esteem and give you a more youthful appearance.
Plan Your Hair Restoration Surgery Today
Consult with the right hair transplantation surgeon and discover the benefits that hair restoration surgery can have for you. Let Dr. Sheldon S. Kabaker guide you through the process to plan the right procedure for you. As the San Francisco Bay Area's most experiences Aesthetic Facial Plastic Surgeon and Hair Transplant Specialist, he is both the founder and director of California's longest standing office surgery facility and the past president of the International Society of Hair Restoration Surgery (ISHRS). He received his medical degree from the University of Illinois College of Medicine before serving in the US Army Medical Corps and seeing active duty in Vietnam. Dr. Kabaker has become the world's leading authority on hairline lowering surgery as well as an internationally recognized authority on facial plastic surgery and hair/scalp reconstruction surgery. Today, he serves as the AAFPRS fellowship director of young facial plastic surgeons while delivering satisfactory results to his patients. To book a consultation with Dr. Kabaker, contact his office located at 3324 Webster Street in Oakland, California by calling (415) 379-9015.