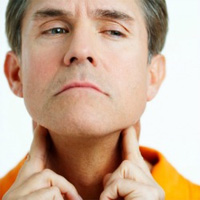 Your neck might be telling everyone how old you are without you even knowing it. In fact, the neck is notorious for being one of the first areas to show the signs of aging. Cleansing, moisturizing, massaging, and exfoliating won't do a whole lot once those lines have started to form and the skin begins to sag. You'll need something much more direct and much more effective to get the job done right. Neck lift surgery can reverse many of the adverse effects, but do you know when it's time to book that neck lift consultation?
Who Is a Candidate for Neck Lift Surgery?
As the aging process begins to cause the skin to sag, both men and women can benefit from a neck lift procedure. Good candidates for the surgery may experience a loss of definition beneath the chin, fat deposits, loosened skin, and weakened neck muscles that look stringy. All of these are the result of time and gravity working together. Once you spot these symptoms, a consultation with a facial plastic surgeon may be in order. To have neck lift surgery, you should be in good overall health, not smoke, and have realistic expectations for your surgery and results.
How Is Neck Lift Surgery Performed?
The neck lift procedure lasts two to three hours on average and is usually performed in a surgeon's office facility on an outpatient basis. You may receive either a general anesthetic or a local anesthetic with a sedative throughout your procedure, depending on your individual surgery needs and your personal health factors.
Your facial plastic surgeon will begin the neck lift with incisions placed carefully beneath the chin and sometimes behind the ears. Here, he will have access to the underlying tissues, muscles, skin, and fat deposits that comprise your lower jaw and neck. Once the muscles have been tightened, any excess skin will be trimmed and lifted into its new smoother position. Fat cells may also be removed to improve the contour of the chin, jaw, and neck. Many patients may also combine the neck lift procedure with a facelift surgery to achieve their optimum results.
What Can I Do to Prepare for Neck Lift Surgery?
Once you've booked your neck lift surgery, it's time to start preparing for the big day. Your facial plastic surgeon will provide you with information about your individual surgery and what you can expect, as well as what you'll need to do before the surgery date arrives. You may need to stop smoking if applicable, discontinue the use of some medications or supplements, and more. Keep yourself healthy in the days and weeks before surgery, as illnesses can delay your surgery date.
When your surgery date gets closer, make arrangements for a ride to and from the clinic since you won't be allowed to drive yourself home. Run all of your errands, stock up on the supplies you'll need, and create a recovery spot in your home where you can relax and get plenty of rest. Make sure you also take care of your household chores or have someone spend the first few days with you to manage these tasks. Talk to your facial plastic surgeon about what you should prepare ahead of time and then do it. Your recovery will go smoothly and much more quickly if you follow your surgeon's instructions carefully.
Are You Ready for a Neck Lift?
Whether you're early in the aging process or well seasoned, a neck lift could be the solution you're looking for to reverse those side effects. Let Dr. Sheldon S. Kabaker guide you through the process to plan the right treatment to suit your unique needs. As the San Francisco Bay Area's most experiences Aesthetic Facial Plastic Surgeon and Hair Transplant Specialist, he is both the founder and director of California's longest standing office surgery facility and the past president of the International Society of Hair Restoration Surgery (ISHRS). He received his medical degree from the University of Illinois College of Medicine before serving in the US Army Medical Corps and seeing active duty in Vietnam. Dr. Kabaker has become the world's leading authority on hairline lowering surgery as well as an internationally recognized authority on facial plastic surgery and hair/scalp reconstruction surgery. Today, he serves as the AAFPRS fellowship director of young facial plastic surgeons while delivering satisfactory results to his patients. To book a consultation with Dr. Kabaker, contact his office located at 3324 Webster Street in Oakland, California by calling (415) 379-9015.