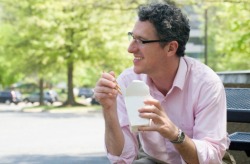 Like any cosmetic procedure, hair transplant surgery needs plenty of planning. When you're considering hair transplant and restoration for yourself, the first step is to meet with a Hair Transplant Surgeon to discuss your desired results and what the procedure will involve. It is the perfect opportunity for you to learn more about the different types of hair transplant techniques and which may meet your needs the best. When it's time to plan your procedure, be ready to stay open-minded and to answer the many questions your surgeon may have for you.
The Hair Transplant Consultation
This one-on-one meeting between you and the hair transplant specialist will be much like any other cosmetic treatment consultation. You should be prepared to discuss your medical background, any recent procedures you've had, any illnesses you currently have, your alcohol and tobacco use, your current medications, and other health questions the doctor may have. These questions are an essential way for the surgeon to establish your overall health and eligibility for the surgery, as well as gauge your risk factors for anesthesia, pain medication, and healing complications. Being honest and open is the best way to plan for a safe and effective transplant procedure.
Beyond your health, the consultation will also focus heavily on your unique set of concerns. Your surgeon will examine your head, evaluate your hair loss, and assess its progression. A discussion of your family history of hair loss is important. By understanding how your hair loss has been evolving, the surgeon can make the best plans to replace lost hair in a way that looks natural. Your transplant specialist will likely have a set of criteria to which he will compare your hair loss in order to make his surgical recommendations for you. Once the consultation has concluded, you and your surgeon will most likely have a procedural plan and a scheduled date for your surgery.
The Hair Transplant Procedure
Your hair transplant specialist will be the best source of information to guide you through this process. Whether the techniques mentioned above are a match for your needs or another option is required, he or she will have all the tools available to create the procedure that's best for you. In fact, a team of physicians, nurses, and technicians will all work together to do the labor-intensive process of harvesting hair follicles to be transplanted. They will work together as a team with one common goal: the safe and effective restoration of your lost hair. By using this teamwork approach, the physicians are able to perform over 3,000 grafts in one session if required.
The Hairline Lowering /Forehead Reduction Procedure
For those with naturally occurring high hairlines and no ongoing hair loss, we offer two solutions. Hair transplants can be placed anywhere on the body to restore any thickness that has been lost. Using hair grafts, it is possible for your surgeon to recreate your hairline at almost any level of the forehead. For a hairline lowered 3.5 cm with grafts and a natural-looking density, a hairline lowering operation is typically successful. This requires at least 3,500 to 4,000 grafts harvested and placed in two or three sessions spaced three to six months apart. Once they are placed, it may take up to or beyond a year for the hair to grow long enough to be styled. You may also have linear or tiny circular scars on the back of your head, which would be hidden well by the hairs that remain. A process of this magnitude would cost around $10,000 to $20,000 in most hair transplant clinics.
Often there is a better alternative. For non-balding patients with a flexible scalp, dense forward-growing hair and an existing well-shaped hairline that is high, surgical hairline lowering (forehead reduction) techniques can achieve a nearly instantaneous result with undetectable scarring. These procedures cost around $7,400 to perform.
Begin Your Hair Surgical Planning Today
As an experienced facial plastic surgeon, Dr. Sheldon S. Kabaker can provide you with sound advice about your hair procedure.  As an Aesthetic Facial Plastic Surgeon and Hair Transplant Specialist, he also offers nonsurgical skincare treatments at his practice. Dr. Kabaker has studied and taught facial plastic surgery internationally in countries like France, Spain, Italy, Germany, Israel, Mexico, United Kingdom, Argentina, and Australia. Today, he continues to achieve outstanding and highly acclaimed results. To book a consultation with Dr. Kabaker, contact his office located at 3324 Webster Street in Oakland, CA, by calling (415) 379-9015.