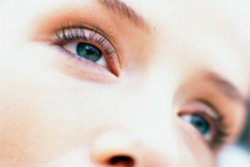 Rhinoplasty surgery is perhaps the most complicated and intricate facial plastic surgery. The nose is a delicate structure, comprised of tissue, bone, cartilage, and skin in a complex design. Facial plastic surgeons are highly trained and experienced before ever attempting their first rhinoplasty surgeries, yet mistakes can occur sometimes. Miscommunications, miscalculations, and human error can account for some of the post-surgical issues that leave rhinoplasty patients feeling disappointed and unsatisfied. If you've been considering a revision rhinoplasty, or you're just curious about the process in general, there are several differences between this procedure and your first nasal surgery.
Why Patients Choose Revision Rhinoplasty Surgery
Dissatisfaction with how your nose looks, no matter the reason, is the primary motivating factor behind rhinoplasty and revision rhinoplasty surgeries. First-time patients of rhinoplasty often seek to change the shape and size of the nose in order to improve breathing, balance facial features, or eliminate an unwanted feature. These patients are often looking to change the nose they were born with — unless previous injuries have caused the unwanted nasal characteristics.
The prospective revision rhinoplasty patient will most likely share this feeling of frustration about the way his or her nose appears, although the underlying issues may stem from other causes. Instead of genetics or injuries, revision rhinoplasty patients very typically wish to improve upon or undo the changes made to the nose during a previous surgery. Revision patients have had at least one prior rhinoplasty surgery and the extent of their initial results may vary from subtle to very dramatic. Some of the most common reasons patients give for seeking revision rhinoplasty include:
Previous results that did not meet their expectations
Desire to undo previous results because of a change of heart
Functional issues caused by previous surgery
Damage or injury to the nose that affected the primary surgery results
The formation of excessive scar tissue around the nasal structure following a previous surgery
Through discussion with your facial plastic surgeon, you can plan a revision surgery that will concentrate on your own concerns and reasons for surgery. In fact, good communication between the patient and an board certified facial plastic surgeon can increase your odds of getting the surgical results you really want the first time around.
How Your Revision Surgery May Vary
Any surgery must be performed with the utmost care and consideration of the patient's health and well-being, not just the results he or she is hoping to achieve. While every prospective rhinoplasty patient must be screened for surgical eligibility, revision patients having a second, third or more surgery must be even more carefully considered. With every surgery, a patient's risk factors may change or increase, especially if their health status has changed between surgeries or their first surgery made them more vulnerable.
The biggest potential change will likely be the placement of incisions for your surgery. Your facial plastic surgeon will carefully work around the changes of your previous surgery to create the desired result of your revision. In most cases, the open rhinoplasty procedure will be used to give your surgeon the greatest amount of access to your nasal structure. During your consultation, you'll have the chance to talk more specifically about your own procedure.
When to Use a Different Rhinoplasty Surgeon
It's not typical for revision rhinoplasty patients to return to the same facial plastic surgeon for a revision procedure, except under certain circumstances. For example, if a patient feels that their concerns weren't heard or understood or that their surgeon failed to deliver as promised, they are more likely to seek out a second surgeon to perform a revision. On the other hand, patients who sustained injuries that distorted their initial results will likely return to their first surgeon to achieve them once again. The choice of surgeon is always ultimately yours to make, but be sure to carefully select a board certified specialist experienced in the rhinoplasty and revision rhinoplasty fields to get your very best results.
How to Start Your Revision Rhinoplasty Process
Consult with an facial plastic surgeon to plan your own nasal surgery, whether it's a primary or revision procedure. Let Dr. Sheldon S. Kabaker guide you through the surgical process from start to finish. As the San Francisco Bay Area's most experienced Aesthetic Facial Plastic Surgeon and Hair Transplant Specialist, he is both the founder and director of California's longest standing office surgery facility and the past president of the International Society of Hair Restoration Surgery (ISHRS). He received his medical degree from the University of Illinois College of Medicine before serving in the US Army Medical Corps and seeing active duty in Vietnam. Dr. Kabaker has become the world's leading authority on hairline lowering surgery as well as an internationally recognized authority on facial plastic surgery and hair/scalp reconstruction surgery. Today, he serves as the AAFPRS fellowship director of young facial plastic surgeons while delivering satisfactory results to his patients. To book a consultation with Dr. Kabaker, contact his office located at 3324 Webster Street in Oakland, California by calling (415) 379-9015.