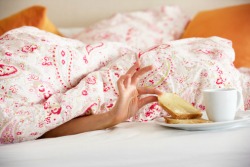 Facelift surgery can deliver some incredible benefits to your face, including diminished signs of aging and a more youthful appearance. To get these results, however, you'll have to undergo surgery and then put aside a period to recover. For some patients, waiting those days and weeks to see their results is frustrating. If you decide you're OK too early, you'll risk your best possible outcome. Learn how you can tell when it's time to end your recovery period and get back to business as usual.
A Full and Complete Recovery
While your focus may be on your physical attributes as you heal from facelift surgery, you need to make sure that you're giving yourself enough time to recover mentally and emotionally, too. The physical recovery is the most important piece, but you'll need to adjust to your new look and the emotions that come with changing your appearance. Even if you love your new results, it is not uncommon to be nervous about the difference and the adjustment. Many patients become anxious about revealing their new youthful glow to friends and family or even going out into the world looking so renewed. Psychological healing is just as important, so don't neglect this aspect of the healing process.
Taking the Time You Need
Wanting to heal faster won't make your body heal faster, but it might make time feel like it's moving slowly, thanks to stress hormones and anxiety. Learn to sit back and relax, letting time pass by as you focus on healing after your facelift. Don't let yourself get cabin fever early on by engaging your mind in things that interest you. Invite friends for very small social gatherings to pass the time. Read a new book or start binge-watching episodes of a new TV show. Plan ahead to try a new hobby, like learning how to knit or baking soufflés. There are many different ways to maximize the time you must spend with limited abilities, so take the opportunity to really enjoy your time.
Whatever you do, resist the temptation to declare yourself healed ahead of schedule and run 25 errands in one day. The dry cleaning will wait and you can ask your friend to pick up some groceries for you. Overdoing it can set your healing process back days, so be careful about how much you take on at once. Knitting might be fine, but don't head to the golf course or the volleyball court. There will be plenty of time for the activities you're missing now; try to focus on the positive and give your body the time it needs.
Planning the Time Right
Speaking of taking the time you need, you should plan ahead with your plastic surgeon to schedule your surgery at the right time. If you know you have a highly anticipated event coming up, like a wedding or a cruise vacation, don't plan your surgery close. If you book a facelift at the end of May and you leave for the Bahamas two weeks later, you're going to run into some problems—travel restrictions, activity limits, and some leftover discomfort, swelling, and other side effects. Don't push it by piggy-backing these major events. Give yourself at least six weeks-plus cushion-time for any unforeseen issues and you'll safely navigate your way from the operating table to the dance floor at that special wedding.
Learn How Makeup Can Help You
Eventually, the day will come when you are allowed to get off the couch and rejoin society's ranks. You'll likely be able to return to work before all of the swelling and bruising has completely subsided, which usually leads to anxiety for a patient. Sometimes, these side effects take a long time to go away so you'll have to learn how to deal with them. Learning how to make cosmetic products work for you is the first step to achieving a more natural look.
Once your plastic surgeon has cleared you to begin wearing makeup again, you can start your transformation with concealer over bruises and areas of redness. Next, use concealer and a liquid or powder foundation to layer over the concealer and provide more coverage. Disguise the leftover swelling of your face by using makeup contouring techniques. If these ideas intimidate you, spend some time learning how to do them before your procedure. Visit a local makeup counter, watch tutorial videos online, or ask your plastic surgeon if someone on his staff has cosmetic camouflage experience.
Get Recovery Advice for Your Surgeon
As an experienced plastic surgeon, Dr. Sheldon S. Kabaker can guide you smoothly through the facelift procedure from consultation to your final pre-op appointment. While he's an Aesthetic Facial Plastic Surgeon and Hair Transplant Specialist, he also offers nonsurgical skincare treatments at his practice. He received his medical degree from the University of Illinois, College of Medicine in 1964, before serving in the US Army Medical Corps and seeking active duty in Vietnam. Dr. Kabaker has studied and taught facial plastic surgery internationally in countries including France, Spain, Italy, Germany, Israel, Mexico, Argentina, the United Kingdom, and Australia. Today, he continues to educate himself while delivering satisfactory results to his patients. To book a consultation with Dr. Kabaker, contact his office located at 3324 Webster Street in Oakland, CA, by calling (415) 379-9015.