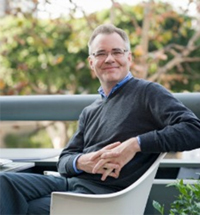 Losing one's hair can be a difficult process for anyone, regardless of age, sex, or race. It is a change to your body that is outside of your control. It can be a difficult and emotional process for many men and women to experience. While it is not life-threatening, the loss of hair is often an unwanted side effect of something else, such as age, disease, medication, hormonal shifts, environmental factors, and more. If you've been considering a hair transplant to combat your own hair loss, one of these common reasons to seek out the procedure might help you to make your own decision.
Improve Your Mental Health
It might seem strange to suggest that an external factor like hair loss could influence the internal, mental health of an individual. The more that is learned about mental health, the more its importance to a person's overall well-being is understood. The stress of hair loss can greatly damage the mental health status of a patient, creating problems with self-esteem and self-image that can have lasting effects. Hair transplant surgery is often chosen for the peace of mind it can bring to someone who has been battling hair loss.
Look Younger
While hair loss can occur at nearly any age, it is most common in a person's later years and linked to other side effects of the aging process. Bald spots, recessed hairlines, and thinning hair are associated with older age, even if the rest of you appears younger. By restoring hair follicles through a transplantation procedure, male and female patients with hair loss concerns can achieve a natural looking result.
Maintain Your Identity
So much of how we remember people is tied to their appearance, especially their hair. Whether your hair is short or long, brown or blond, thinning or balding, a hair transplant can keep you looking like yourself. Don't lose your identity to lost hair. Your hair transplant procedure can be coordinated with your hair transplant surgeon to achieve the look you love. These subtle changes can help you stay looking just the way you are, possibly even younger.
Good Candidates for Hair Transplants
To be considered a good candidate for hair transplantation, you should be experiencing some frustration with your hair as it thins gradually. You may have developed just one bald spot, general thinning, or a wider area of hair loss. Regardless, you could be a good fit for hair transplant surgery if you are in good overall health, a nonsmoker, and have a clear and reasonable understanding of your projected results. In some cases, hair transplants can be done in conjunction with another surgery to minimize the healing time and double the results. Speak with a hair transplant specialist to get your best results and the information you need to begin this process without worrying.
Plan Your Successful Hair Transplant Today
Consult with the facial plastic surgeon to learn more about the hair transplantation procedure. Let Dr. Sheldon S. Kabaker guide you through the surgical process from start to finish. As the San Francisco Bay Area's most experienced Aesthetic Facial Plastic Surgeon and Hair Transplant Specialist, he is both the founder and director of California's longest standing office surgery facility and the past president of the International Society of Hair Restoration Surgery (ISHRS). He received his medical degree from the University of Illinois, College of Medicine before serving in the US Army Medical Corps and seeing active duty in Vietnam. Dr. Kabaker has become the world's leading authority on hairline lowering surgery as well as an internationally recognized authority on facial plastic surgery and hair/scalp reconstruction surgery. Today, he serves as the AAFPRS fellowship director of young facial plastic surgeons while delivering superior results to his patients. To book a consultation with Dr. Kabaker, contact his office located at 3324 Webster Street in Oakland, California by calling (415) 379-9015.