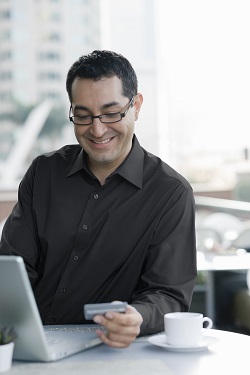 The American Academy of Facial Plastic and Reconstructive Surgery released its 2013 survey results recently. One of the more surprising statistics was the surge in patients hitting the Internet for information regarding plastic surgery. The 44 percent increase showed that patients are really doing their research before scheduling a facial plastic surgery consultation. In fact, more people are getting their information from the Internet than they are from referrals from their friends, plastic surgery forums, magazines, and television.
If you're looking for a surgical or non-surgical procedure like Botox, dermal fillers, a facelift, or rhinoplasty, be sure to find a board certified facial plastic surgeon. When you're gathering information, it's extremely important to use sites filled with accurate information. Not all websites are created equal. Here are two of the best sites to use for your early stages of research.
American Academy of Facial Plastic and Reconstructive Surgery
At AAFPRS.org, information is provided for consumers, doctors, and the media. If you visit the consumer pages, you'll find information on everything from facelift surgery to treatments that reduce the appearance of wrinkles. In addition, there are videos you can watch, before and after photos of facial plastic surgeries, and a handy "find a surgeon" tool.
American Board of Medical Specialties
One of the most important aspects of planning any facial or general plastic surgery is finding the right surgeon. The ABMS created CertificationMatters.org to help patients check a surgeon's credentials. You can search by location, name, and specialty.
 What Next?
Once you've narrowed down your list of plastic surgeons and have checked their credentials. Visit the surgeons' different websites. You want to look at the surgeon's bio and before and after pictures, read patient testimonials, and read articles and frequently asked questions about the procedure of interest. This will help you get a feel for the surgeon's skill and experience.
Dr. Sheldon Kabaker is a highly skilled facial plastic surgeon and hair restoration in Oakland, California. Since earning his medical degree in 1964, Dr. Kabaker has continued to learn more about facial plastic surgery through an average of six weeks of medical studies every year. Learn more about his extensive knowledge by reading his facial plastic surgery FAQs. Not only does he study the latest advancements in facial plastic surgery, but he's also taught courses in many corners of the world. Schedule an appointment with Dr. Kabaker by calling (415) 379-9015.