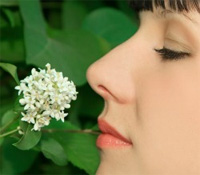 After healing from your first rhinoplasty, it's unlikely that you're eager to plan yet another surgery.
In some cases, however, rhinoplasty patients find themselves seeking out a facial plastic surgeon to perform a revision and change their nasal structure further.
Planning a second surgery can be a delicate process that must take into account many different factors. Your reasons for surgery, the results you hope to see, and the time that has passed since your first surgery are all important as you consider a revision rhinoplasty.
Why Do Some Rhinoplasty Patients Seek Revision Surgery?
The majority of rhinoplasty patients will enjoy the results of their surgery for a lifetime, never needing touch-ups or revisions. Those who do turn to revision rhinoplasty can do so for a number of different reasons. These may include:
Poor or unsatisfactory results from a primary rhinoplasty procedure
Breathing issues that have resulted from a previous nasal surgery.
An injury that occurred to the nose following a first rhinoplasty surgery.
A patient changing his or her mind about the results achieved.
Looking for further improvements years after a past nasal surgery.
What Is Involved With the Revision Rhinoplasty Planning Process?
Your revision rhinoplasty will be planned in much the same way as your initial nasal surgery. You will begin by meeting with a board certified facial plastic surgeon who is experienced in rhinoplasty and revision rhinoplasty. He or she will likely ask you questions about your personal health concerns, previous surgical experiences, your lifestyle habits, and your current medications, vitamins, and supplements. If you are eligible for surgery, you will work with your facial plastic surgeon to begin the planning process.
Be ready to discuss what issues you have with your previous rhinoplasty results. If your concerns are not medical in nature, your facial plastic surgeon will want to discuss your desired results and expectations thoroughly to avoid any miscommunications that could result in a third rhinoplasty.
How Long Should I Wait Between Nasal Surgeries?
After rhinoplasty surgery, you must allow enough time to pass before another surgery so that your nose can heal properly. Operating on a nose that isn't structurally sound can be dangerous for the patient and could result in serious complications, both medical and aesthetic. During your revision rhinoplasty consultation, your facial plastic surgeon will talk about your previous surgery, examine your nose, and ask about your previous procedure. He or she will be able to assess when you will be able to have a secondary surgery safely and effectively.
Most facial plastic surgeons advise their patients to wait at least one year before attempting a secondary surgery. Every patient is different however, so this is not a hard and fast rule that will always apply. In certain cases where the patient may be in danger, such as trouble breathing after a first surgery, your facial plastic surgeon may decide to address these concerns sooner than one year out. The best way to plan the safest revision rhinoplasty is to go straight to an expert for the answers you want.
Plan Your Safe and Successful Revision Rhinoplasty
Consult with the facial plastic surgeon experienced in rhinoplasty to help you through the revision process. Dr. Sheldon S. Kabaker is the San Francisco Bay Area's most experienced Aesthetic Facial Plastic Surgeon and Hair Transplant Specialist. He is also both the founder and director of California's longest standing office surgery facility and the past president of the International Society of Hair Restoration Surgery (ISHRS). He received his medical degree from the University of Illinois College of Medicine before serving in the U.S. Army Medical Corps and seeking active duty in Vietnam. Dr. Kabaker has become the world's leading authority on hairline lowering surgery as well as an internationally recognized authority on facial plastic surgery and hair/scalp reconstruction surgery. Today, he serves as the AAFPRS fellowship director of young facial plastic surgeons while delivering satisfactory results to his patients. To book a consultation with Dr. Kabaker, contact his office located at 3324 Webster Street in Oakland, California by calling (415) 379-9015.